Ok, I am a day late.... I take a lot of pictures with my cell phone because I do not want to lug around the big camera. I read another blog that shares these weekly and decided to steal the idea.
Daddy striking a pose!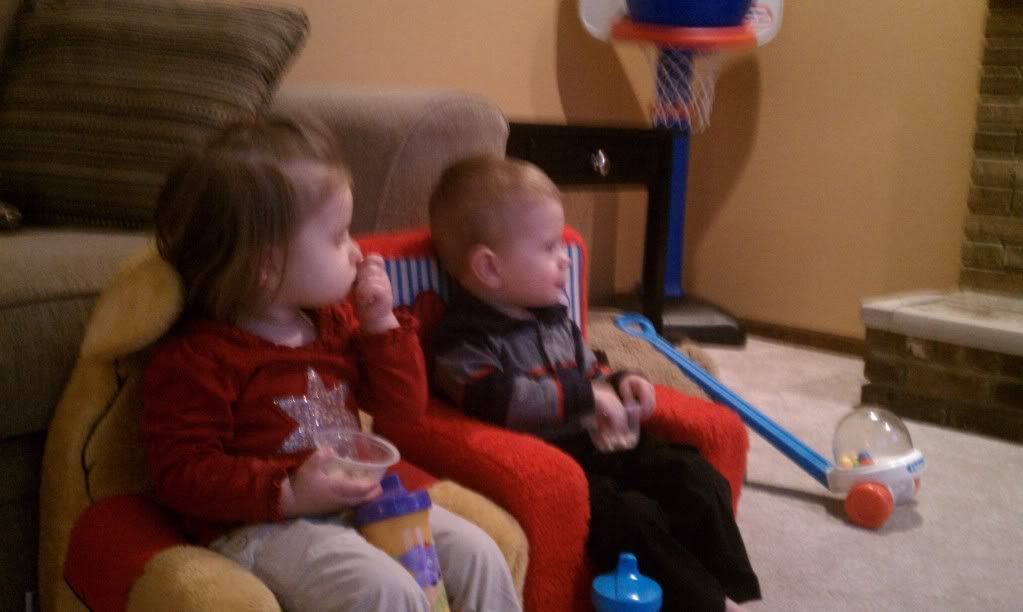 When we are having a snack before bed time I tell the kiddos to sit in their chairs and watch tv. It lasts about 5 minutes.
Gwen cannot get enough of the swing!


Your supposed to go up the slide, right?